Hello! So very nice to meet you. My name is Jennifer, and I blog over at The Old Painted Cottage. I'm excited to be guest blogging here for Debra today!
My husband, Adam, and I live in a cozy 1200 square foot ranch-style home, in Southern California. We purchased our home 4 years ago, and we've been renovating it ever since. It was in sad, desperate shape when we first laid eyes on it.
See for yourself. Here was the kitchen, the day we moved in, complete with missing oven door and painted dishwasher…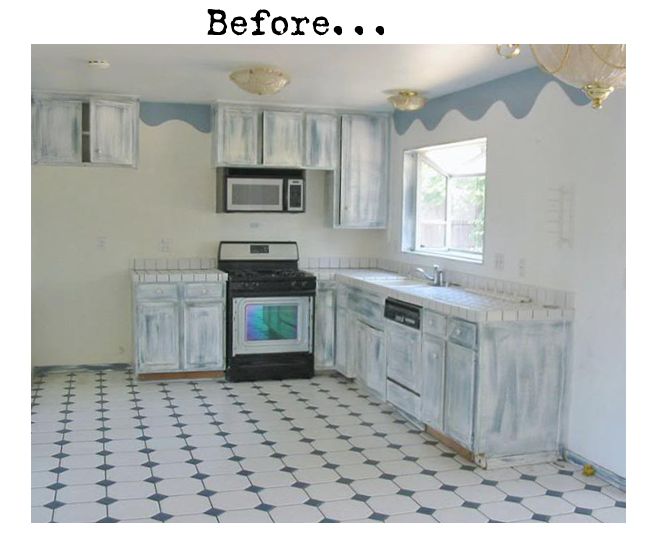 With little to no prior DIY experience, the two of us have tackled every single last square inch of this house.
Here's how the kitchen looked after we singlehandedly ripped out all the old kitchen cabinets, tile, sink and appliances…
When we first started moving in, nearly all of our old furnishings (which were mostly leftovers from my Shabby Chic, let's paint everything white and put a rose on it phase) didn't hold up in our new home. I tried it every which way, but this ranch-style home just begged for something new and completely different, so I reinvented my style as I went. If you look at my blog from 3 and 4 years back, you can witness firsthand the photographic documentation of my style evolution unfold in many of my older posts.
I'm really happy with the end result. Our home feels cozy, intimate and speaks to both my husband and I, which is very important.
Among other things, I'm an antique dealer, so many of the furnishings in our home are the result of leaving the house before dawn and hitting the flea markets with flashlights and cash in hand. While I primarily buy for clients and my online website, if something catches my eye that's perfect for our home, that baby is coming home with me!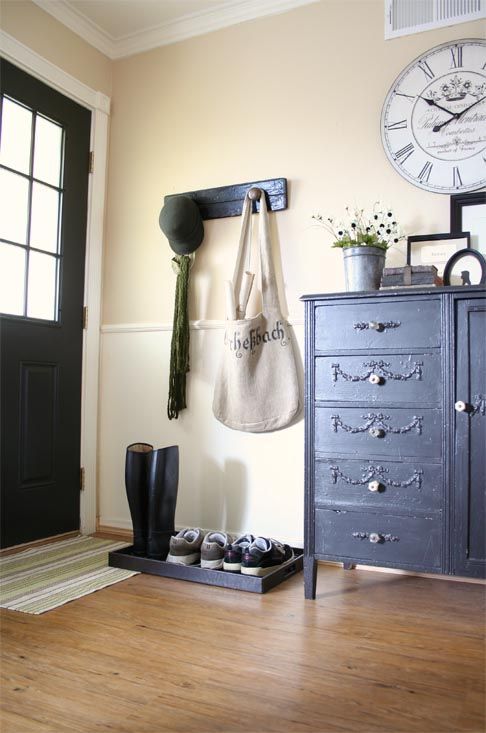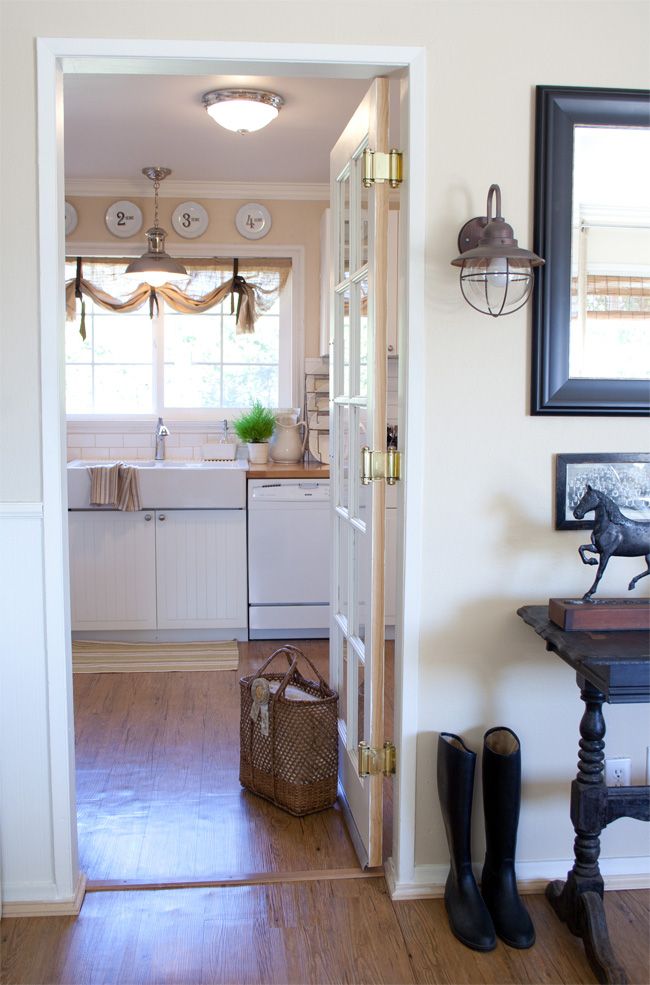 Our kitchen we completely ripped out and renovated from scratch. The cabinets, butcherblock countertops and sink are from IKEA. The island is from JC Penney. The pendant lights were found on eBay. The subway tile is from Home Depot. And the small white sideboard Adam rescued from the trash outside of a wood workshop.
We had our handyman build the two chunky white shelves in the dining room, and the 11 foot fishermans table was built by my husband and myself.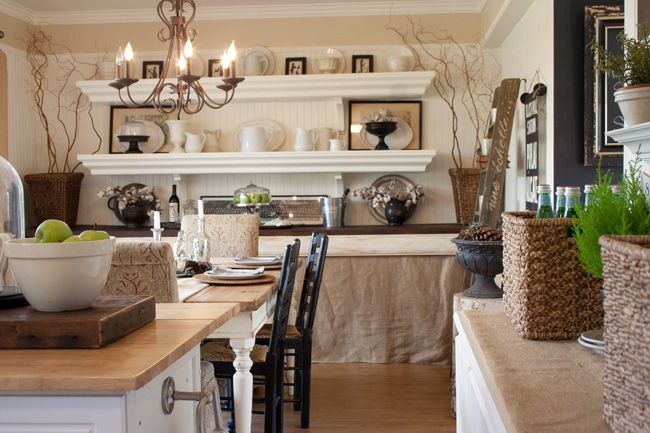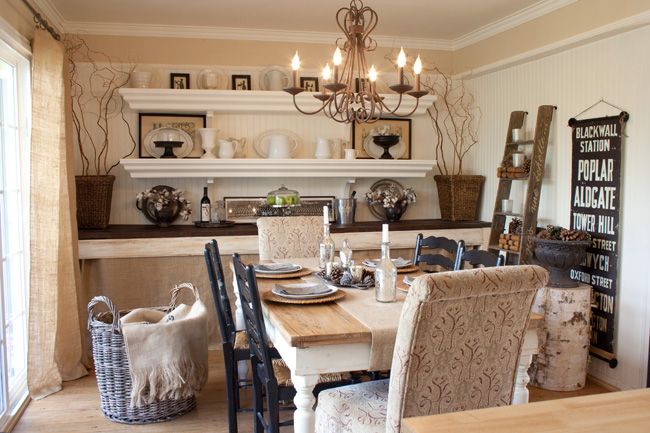 Our master bedroom is actually quite tiny in size, so a large statement piece, such as this mantel turned headboard provides a perfect focal point for the space. I found the mantel on the side of someone's house and offered them $100 for it. I dragged it home, painted it, upholstered it along with matching fabric covered buttons and the rest is history…
Although we have nearly everything completed (with the the exception of our master bath – that one's going to require adequate time and funds), I still manage to come up with new projects all the time. I love interior design, and as I've often been told, I have "ants in my pants" by those that know me best. Just when it's complete, I'm ready to start all over again with an entirely new concept. Keeps my husband on his toes : )
Thanks again to Debra for graciously allowing us to share our home with you lovely readers!
oxox,
  Thank you Jennifer for guest posting and giving us a delightful tour. Your home is full of great ideas and inspires us all. Those "ants in the pants" must be part of your creative process that help you achieve your dream.  I'm going to take a look back a few years in your blog to see how your style has evolved.
Thanks for visiting! Debra (((xx)))