Gathering pinecones for crafts is a fun family activity. Everybody can get involved picking them up off the ground or taking them from trees. Later you can try to identify what type of tree they came from.


The cute feathery cones are from a Douglas fir and the long ones are from a spruce tree. The small ones are from Mugo pine.


It's best to dry the cones before you use them, and it's super easy to dry them in the oven. Just place them on foil lined baking sheets and put them in the oven at 200 for about 2 hours or until they open.


You can see how the petals have opened.
To make them pretty, after the cones were dried, I painted them white with spray paint, allowed the paint to dry, then brushed glue all over them, then sprinkled with glitter. I used plain white glue watered down to make it easier to get into the petals.


See how pretty they are! My 3 year old granddaughter helped and she wanted to use pink and blue together. After that she wanted to play in the glitter like it was sand! What a mess! She actually did about 3 cones by herself and was so proud.


I love these and claimed all of the silver ones for myself and will be using them to decorate the mantle.


For hanging on the tree, I tucked wire in under the petals around the stem end of the cone, and twisted it together. I left plenty of wire so they'd be easy to hang.
Added to Creative me Monday at Southern Institute
Tutes and Tips at Home Stories A 2 Z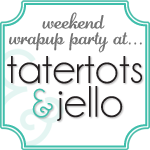 Do you love the cinnamon spice smell of those bagged pinecones that are sold in stores like Michaels and AC Moore? You can make them using this method. Don't paint them, just brush on glue (that dries clear), and sprinkle with spices of your choice. They smell yummy!
My Christmas decorating will officially begin tomorrow. I'm anxious to work on my mantle this year and have a craft going that seems endless. It's one of those projects where you ask yourself why you ever started!
Happy decorating!
Debbie (((xx)))